March 2023: The Month in Review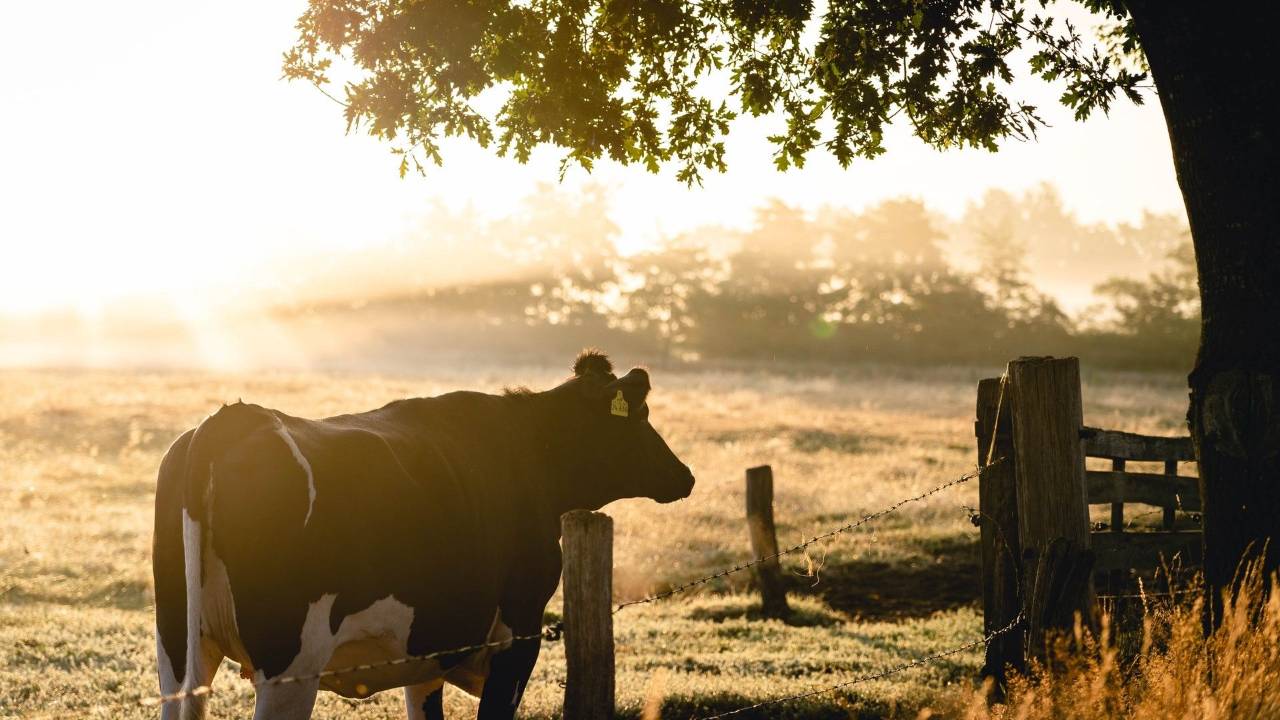 With new highs and new lows, March 2023 highlighted a mixed end to the first quarter of 2023 for cellular agriculture.
As more companies look to bring their cellular agriculture products to market, from cell-cultured dairy proteins and cell-based meat to technology-enabling support, this March highlighted the achievements and challenges that companies will need to reach and overcome to develop the future of food.
From the second FDA regulatory clearance for cell-based meat to the first venture-backed cell-based meat shutdown, we look at all the highlights this month from the cellular agriculture field.
Investments
Cocoon Bioscience
Spanish startup Cocoon Bioscience raised €15 million to scale the production of its moth cocoon platform to develop growth factors for cell-based meat production and develop a new facility in Bilbao, Spain. By removing bioreactors and replacing them with moth cocoons, Cocoon Bioscience believes it can reduce the cost of producing growth factors.
Cauldron
Australian precision fermentation company Cauldron has raised AUD 10.5 million (USD 7 million) in funding to build Asia-Pacific's largest network of precision fermentation facilities. Founded by Michele Stansfield, Cauldron aims to enable mass-scale production of new forms of food, feed, and fiber through its "hyper-fermentation" platform.
The company claims that its platform can help companies scale and commercialize their cell-cultured products faster while significantly reducing costs and being more efficient. Main Sequence and Horizon Ventures led the funding round, and it is one of the largest seed funding rounds in Australia for a female-founded startup.
The company plans to start developing its facilities in Orange, New South Wales, before expanding nationally. Interestingly, Cauldron shared that the company has already received attention from Australian biotech companies Loam Bio and ULUU. According to the announcement, Loam uses Cauldron's network to accelerate production of its microbial technology needed to capture carbon and store it long-term.
In addition to the funding news, David Kestenbaum, the former general partner at ZX Ventures, will join Cauldron as co-founder and CFO.

MeatAfora
New Israeli cell-based meat startup MeatAfora announced raising $5 million in funding. Founded by Professor Marcelle Machluf and Shmuel Yanai, MeatAfora's funding round was led by New Gate Capital to support the startup's research and development.
According to the announcement, MeatAfora developed a platform where cells are grown on "scalable edible carriers" made using vegetable fat and proteins. As a result, the company claims the resulting product would be nutritious meat containing vegetable fats.
MeatAfora previously raised $1 million in funding in 2021 from the public food tech partnership Biomit. Professor Machluf also previously received a GFI research grant.
3D Bio-Tissues
BSF Enterprise announced raising £2.9 million in a public offering to support its cell-based meat subsidiary, 3D Bio-Tissues (3DBT). The company plans to use the funding round to expand the production capacity of its proprietary serum-free cell culture media formulation supplement, City-Mix.

3DBT's cell-based pork steak prototype
Interestingly, the company intends to use the funding round to further develop its cell-based leather endeavors. In February 2023, 3DBT produced the first cell-based steak prototype in the UK. Compared to other product prototypes that use plant-based components and ingredients, 3DBT claims its cell-based pork steak comprises of 100% pig animal cells.
Tiamat Sciences
A critical part of scaling the cell culture media for cell-based meat is producing growth factors to help the cells grow and differentiate. To scale the production of growth factors for cell-based meat, molecular farming startup Tiamat Sciences announced a seed extension round of $2 million to commercialize its products to support the cellular agriculture and regenerative medicine industries.
Having expanded its product portfolio, the startup plans to expand its sites in North Carolina and Belgium. In November 2021, Tiamat Sciences raised $3 million in seed funding to develop its platform.
Extracellular
Cell-based meat CDMO Extracellular announced that the startup raised $1.9 million in funding. Based in Bristol, England, Extracellular aims to accelerate the cell-based meat industry by providing research and development capabilities to companies in the field.

Extracellular team
The startup presently operates 200L bioreactors at its scale-up labs and plans to install bioreactors larger than 1,000L to meet its goals. Investors in Extracellular's funding round include Future Food Fund, Newland Syndicate, Big Idea Ventures, and Good Startup. Extracellular's financing also includes $700,000 in non-dilutive funding.
Daisy Lab
New Zealand-based startup Daisy Lab announced raising NZD $1.5 million (approx. USD 930,000) in seed funding to develop cell-cultured dairy proteins. Based in Auckland, the startup plans to use the funding round to scale up its precision fermentation platform to produce whey protein and continue research into casein proteins.
The seed funding round was led by The Values Trust, Icehouse Ventures, and Outset Ventures. In February 2022, Daisy raised NZD 250,000 (USD 168,000) in funding to develop its cell-cultured dairy proteins.
Good Meat Receives Letter of No Objections from FDA
Good Meat announced that the Eat Just subsidiary received a letter of no questions from the Food and Drug Administration (FDA) over the safety of its production process of making cell-cultured chicken meat.
According to the announcement, the Good Meat team prepared "extensive documentation" of its entire production process, including the identity, purity, and stability of its chicken cells during the manufacturing process.

Good Meat's cell-cultured chicken meat at Huber's Butchery in Singapore
After reviewing and agreeing with Good Meat's safety conclusion, the FDA published its summary and scientific memos as well as a 155-page document prepared by Good Meat's team, providing extensive documentation on its cell-cultured chicken and the process of producing it.
Moving forward, Good Meat will now work with the US Department of Agriculture's Food Safety and Inspection Agency (USDA-FSIS) to secure the remaining approvals required before launching its cell-based chicken, including the grant of inspection and labeling determination.
Good Meat did not share a timeline on when it expects to complete the USDA-FSIS review for approval. Considering that Good Meat submitted its final pre-market consultation to the FDA in March 2022, it may be a while before the USDA-FSIS completes its safety review.
Currently, Good Meat is the only cell-based meat company in the world to receive regulatory approval to sell its cell-cultured chicken meat in Singapore. Following an initial approval in 2020, Good Meat received approval to launch additional cell-cultured chicken products in 2021 and, in January 2023, also received approval to use its animal serum-free cell-culture media.
Good Meat is the second cell-based meat company to receive a letter of no questions from the FDA in the US. In November 2022, Upside Foods became the first company to complete the FDA's Cell Culture Consultation review process.
Fork and Good Reveal $22 Million in Funding to Produce Cell-based Pork
In March, Fork & Good came out of stealth mode to announce that the company recently opened a pilot facility in New Jersey to produce its cell-based pork meat. Founded by Niya Gupta and Gabor Forgacs in 2018, Fork & Good has raised $22 million in funding and believes the funding can take the company through to regulatory approval and small-scale restaurant launch.
According to the company, its technology platform does not focus on using stem cells to produce its cell-based meat. Instead, the company's platform focuses on using gene-edited primary muscle cells to make pork muscle cells, which the company plans to blend with plant-based protein and fats to go into products like dumplings and sausages.
The company also shared that it uses proprietary bioreactors that are not stirred tank bioreactors. Fork & Good claims that these smaller bioreactors can agitate the cells without moving parts and will not need to go beyond 1,000 liter bioreactors due to the continuous harvesting of the cell biomass.
Fork & Good's funding was led by True Ventures and featured investments from Leaps by Bayer, Collaborative Fund, Starlight, Firstminute, and Green Monday.
New Age Eats Shuts Down Company
New Age Eats CEO and co-founder Brian Spears announced that the startup is closing after failing to secure additional funding to complete its pilot plant facility in Alameda, California.
Without attracting investors or companies to acquire the startup, Spears shared that companies in the field are interested in acquiring New Age Eats' intellectual property, which he claims covers "everything" from cell lines and media formulations to a machine learning platform.

New Age Eats' cell-based pork sausage
Formerly known as New Age Meats, the startup raised $32 million in total funding, including a $25 million Series A financing in September 2021. At the time, it was the largest Series A funding round for a cell-based meat startup in the US.
From initially showcasing the first cell-based pork sausage prototype in September 2018 to recently letting go of its "90% completed" pilot manufacturing facility, New Age Eats' plight highlights the challenges of building a company in the cellular agriculture field.
As part of the first waves of startups that had to vertically integrate their entire production process, New Age Eats needed to develop and scale its own solutions for the numerous technical challenges facing the field to produce its cell-cultured meat.
Since then, we are starting to see the emergence of startups across the world developing the cell-based meat supply chain, from cell line development and media formulations to bioreactor design, to help address the field's scaling challenges and build its infrastructure.
Moving forward, Spears remained optimistic that the cell-based meat industry will continue to advance as other "companies will pick up the baton and use our technology to further our shared mission."
Spears noted that his team is seeking new work opportunities as the company closes. It is important to ensure the company supports its employees during this transitionary period.
General Mills Discontinues Bold Cultr Product Line
Major food corporate General Mills announced it had discontinued its animal-free dairy cream cheese brand Bold Cultr. According to the announcement, General Mills chose to deprioritize funding for the cell-cultured dairy cream cheese brand in its innovation portfolio.
Bold Cultr launched in November 2021 in partnership with Perfect Day, supplying its cell-cultured whey proteins. In January 2023, General Mills announced a partnership with Remilk to provide the cream cheese brand with its cell-cultured whey dairy proteins.

Bold Cultr cell-cultured dairy cream cheese product
BlueNalu and Mosa Meat Partner with Nutreco
Cell-cultured meat and seafood companies Mosa Meat and BlueNalu recently announced partnerships with Dutch animal nutrition and aquaculture feed company Nutreco to develop food-grade basal media components for their cell culture media formulations.
From vitamins and minerals to glucose and amino acids, the basal media is a key part of the cell culture media formulation that provides all the nutrients cells may need to become meat.
By transitioning from pharmaceutical-grade components to food-grade ingredients, Mosa Meat and BlueNalu aim to significantly reduce the cost of producing their cell-based beef and cell-cultured seafood, respectively.
According to Mosa Meat's announcement, its scientific team confirmed that the basal media formulated with food-grade ingredients performed as well as pharmaceutical-grade ingredients at a substantially lower cost.
Similarly, BlueNalu announced its plans to collaborate with Nutreco to develop a food-grade basal media to reduce the cost of its cell culture media and establish specifications for certain raw materials to produce its cell-cultured seafood.
Mosa Meat and BlueNalu each shared data points in their announcements highlighting how the food-grade formulations resulted in similar cell density and doubling times to cells fed with pharmaceutical-grade ingredients, respectively.
Vow, Paleo, and Potential Legal Action over Mammoth Meatball Showcase
At the end of March, we saw what could be the first legal action between two cellular agriculture food startups. Of all possible things, it could be over mammoth proteins.
Australian cell-based meat startup Vow showcased the first cell-based meatball prototype to feature the mammoth myoglobin protein, a muscle protein that is important in giving meat its flavor.
According to the announcement, Vow's team and collaborators worked to design sheep myoblast stem cells to include the DNA sequence for mammoth myoglobin. After growing 20 billion sheep muscle cells containing the mammoth myoglobin protein, the team produced the 'mammoth meatball.'

Vow's cell-cultured meatball containing mammoth proteins
Along with showcasing kangaroo crystal dumplings and goat cheeseburger sliders in September 2020, Vow illustrates how cellular agriculture can create a broad range of meat products, including historical species.
However, two days later, Belgian startup Paleo announced that the precision fermentation startup is considering legal action against the Australian startup relating to the meatball prototype.
Paleo previously presented its own cell-cultured mammoth myoglobin protein product in a burger patty in June 2022. Following Vow's meatball showcase, Paleo believes that Vow is falsely claiming to be the first startup to use a mammoth myoglobin protein.
Consequently, Paleo stated it is considering legal action to safeguard its reputation as an innovator and patent-pending technology.
Vow responded to Paleo's statement by saying its meatball containing mammoth myoglobin protein "was conceived, developed and created entirely by the hard work and ingenuity of Vow's own scientists [and collaborators]" using publicly available genetic data and its proprietary production process.
Vow also notes that "there is no suggestion by Paleo that Vow has done anything other than adopt the idea of creating something that involves the use of mammoth myoglobin protein" and criticized Paleo for attempting to "chill innovation and inspiration" in the field.
It will be interesting to see how this story unfolds. While only a warning of considering legal action, this episode raises the question of whether we will see lawsuits in the cellular agriculture field as companies look to commercialize.
Considering the slowing investment landscape, it is more important than ever for players to be supportive and view each other as collaborators over competitors to encourage the field's growth.
Besides, for the time being, it's hard to be competitors when most companies do not even have any products on the market.
Collaboration over competition. It can literally create an entire field.
Japan Prime Minister Expresses Interest in Cellular Agriculture Hub
What will the future of food look like in Japan? In February, the Prime Minister of Japan stated that the country would look to develop a cellular agriculture industry, focusing on cell-based meat and seafood.
To do so, the Prime Minister outlined that the Japanese government needs to ensure product safety and establish product labeling rules to foster a local food tech business ecosystem. At the end of June 2022, the Japanese government announced plans to bring a team together to analyze the safety of cell-based meats to explore a regulatory framework for the field.
Italian Government Bans Cultured Meat
At the same time, Italy's government approved a bill banning cell-based meat products in human and animal food. The Italian agriculture minister stated the ban was to safeguard the country's traditional food heritage.
If the proposal passes the parliament, companies in the field could face a fine of up to €60,000 (about $65,022) if they produce food or animal feed from cell cultures in Italy. While no cellular agriculture food products are currently available in Europe, the move may impact how companies seek regulatory approval in the EU.
New Alliance Food Fermentation Europe Launches
In Europe, precision fermentation companies came together and announced the launch of the Food Fermentation Europe (FFE) alliance. According to the announcement, FFE aims to raise awareness and advocate for a forward-looking policy framework for Europe's fermentation food and food ingredients field.
According to the FFE, the current regulatory process in Europe is lengthy, unclear, and requires change so that Europe does not fall behind in the global future food ecosystem. The five founding members are Better Dairy, Formo, Imagindairy, Onego Bio, and Those Vegan Cowboys.
Jimi Bio Showcases Cell-Based Chicken Prototype
Chinese cell-based meat startup Jimi Biotech announced producing the first cell-based chicken prototype in the country. According to the announcement, Jimi Biotech's cell-cultured chicken prototype was produced without plant-based scaffolding.

Jimi Bio's cell-cultured chicken prototype
The company shared that the cells came from a young rooster in Hangzhou and claims its prototype had "minimal" differences with conventional chicken meat regarding color, smell, and taste. Interestingly, the company shared that the cost of its cell culture media formulation to produce its prototype was 100 yuan (approximately USD 14).
After announcing 20 million yuan (USD 3 million) in funding in January 2023, Jimi Biotech also shared raising an additional 10 million yuan (USD 1.45 million) from Shiwei Capital.
Jellatech showcases Cell-based Human Collagen
Cell-based collagen startup Jellatech announced a new milestone: human collagen. According to the announcement, the company developed a full-length, triple helical, bio-identical, and functional human collagen protein.
When explaining the significance of producing full-length collagen, Jellatech co-founder and CEO Stephanie Michelsen previously stated that "For proteins, structure equals functionality...[a]nd that's exactly why we took a cell-based approach [to producing collagen]." In June 2022, Jellatech previously announced the development of a full-length cell-based bovine collagen protein.

The Jellatech team
Magic Valley Showcases Pork Prototype
Australian startup Magic Valley announced that the company developed a cell-based pork meat prototype. The startup shared that the cultivated pork meat came from the skin cells of a living pig and grown using the company's serum-free cell culture media formulation.
Starting with ground pork meat, Magic Valley shared that its initial product contained 20% cell-based material and the rest was a hybrid mix with plant-based components. The company's current pork meat production cost stands at $33 per kilogram and aims to reduce to eventually be $3.30 per kilogram.

Magic Valley cell-based pork dumpling prototype
Magic Valley claims that its technology platform allows the animal cells to replicate infinitely into both muscle and fat tissue from a skin scraping. Having previously showcased cell-cultured lamb meat in September 2022, the company also states that its platform works for all types of meat.
Moving forward, the company aims to raise a $3 million funding round to support its next phase of growth, including engaging regulators for approval and scale to a pilot production facility. The company next plans to explore developing cultured beef using its technology platform.
TurtleTree Debuts Lactoferrin Dairy Protein
Cellular agriculture dairy startup TurtleTree debuted its first product: a cell-cultured lactoferrin protein. Branded as LF+, the company showcased its dairy protein at a tasting event in San Francisco. According to TurtleTree, lactoferrin is called 'pink gold' due to its high-cost and functional benefits, including immunity, iron regulation, and digestive health.
Considering that conventional dairy lactoferrin costs between $700 to $1,500 per kilogram and requires up to 10,00 liters of milk to produce, TurtleTree aims to make its LF+ more affordable and sustainable through precision fermentation. The company aims to launch LF+ by the fourth quarter of 2023.

TurtleTree's cell-cultured lactoferrin product
Shiru Showcases Alternative Fat Product
Shiru announced that the company produced a plant-based fat product that functions like structured saturated animal fats. Called OleoPro, Shiru stated that its product contains 90% less saturated fat and could replace tropical oils like coconut and palm oil in meat alternatives.
Instead of precision fermentation, Shiru clarified that its OleoPro product is produced by plant protein isolates and oils via a proprietary process. Shiru aims to begin commercial production with a contract manufacturer later this year.
Cellular Agriculture Society Launches Modern Meat Textbook
The nonprofit organization Cellular Agriculture Society announced the launch of its textbook project, Modern Meat. According to the announcement, the textbook includes the work of over 100 authors and editors from academics to industry players The textbook is available for download from CAS' website. Ahmed Khan from CellAgri contributed to the project as an editor to the introduction section of the printed textbook.
Hartman Group Survey Shows Consumers Open to Precision Fermentation
Consumer insights firm The Hartman Group conducted a consumer acceptance survey about precision fermentation (acellular agriculture) and found that consumers are open to foods made with the technology. Commissioned by cellular agriculture dairy company Perfect Day and major agricultural corporate Cargill, the consumer survey found that 3 out of 5 consumers rank product safety as their top concern, followed by product taste.
Perfect Day noted that the study reflects that consumers are comfortable integrating science and technology into the food system to improve sustainability. In February, Perfect Day was one of the founding members of the Precision Fermentation Alliance to promote understanding of the foodtech field.
Eat Just Lays Off 18% of Staff
At the recent Natural Products Expo West trade show, alternative protein company Eat Just shared that the company recently laid off 18% of its staff focusing on the plant-based Just Egg product.
At the same time, Eat Just shared that its cell-based meat subsidiary, Good Meat, plans to continue raising funds to finance its larger-scale facility and 250,000-liter bioreactors.
Pending regulatory approval, the company initially plans to launch in the US through its small-scale cell-based meat facility in Alameda, California.
De Novo Foodlabs Rebrands and Relocates to the UK
De Novo Dairy, the first cellular agriculture dairy startup in South Africa, announced that the company rebranded to De Novo Foodlabs. According to the announcement, the rebranding reflects the company's broader focus on sustainable nutrients through precision fermentation. In addition to the rebranding, De Novo Foodlabs announced its plans to move the company to London, United Kingdom, in the fourth quarter of 2023 to strengthen its partnerships with food companies, investors, and research institutes.
Zero Farm Acres Receives Funding from Chipotle
Cell-cultured oil, anyone? The venture arm of restaurant chain Chipotle, Cultivate Next, announced an investment in cell-cultured oil company Zero Acre Farms. Zero Acre Farms uses microorganisms to produce a new oil product. It claims its cell-cultured oil is more sustainable, healthier, and functional than conventional vegetable oils like canola, soybean, or corn. Zero Acre's cultured oil is currently available on its website for purchase in the US. Zero Acre Farms previously raised $37 million in February 2022.
PoLoPo Raises Funding to Explore Molecular Farming
New molecular farming company PoLoPo raised $1.75 million in pre-seed funding to produce animal proteins directly in plants, specifically potatoes. Founded by Dr. Maya Sapir-Mir and Dr. Raya Liberman-Aloni, the company plans to use the funding to further develop its proprietary technology to produce egg proteins, specifically ovalbumin, in potatoes and expand its team.
According to the company, potatoes are the most widely grown non-cereal food crop. The funding round was led by FoodLabs.
Conclusion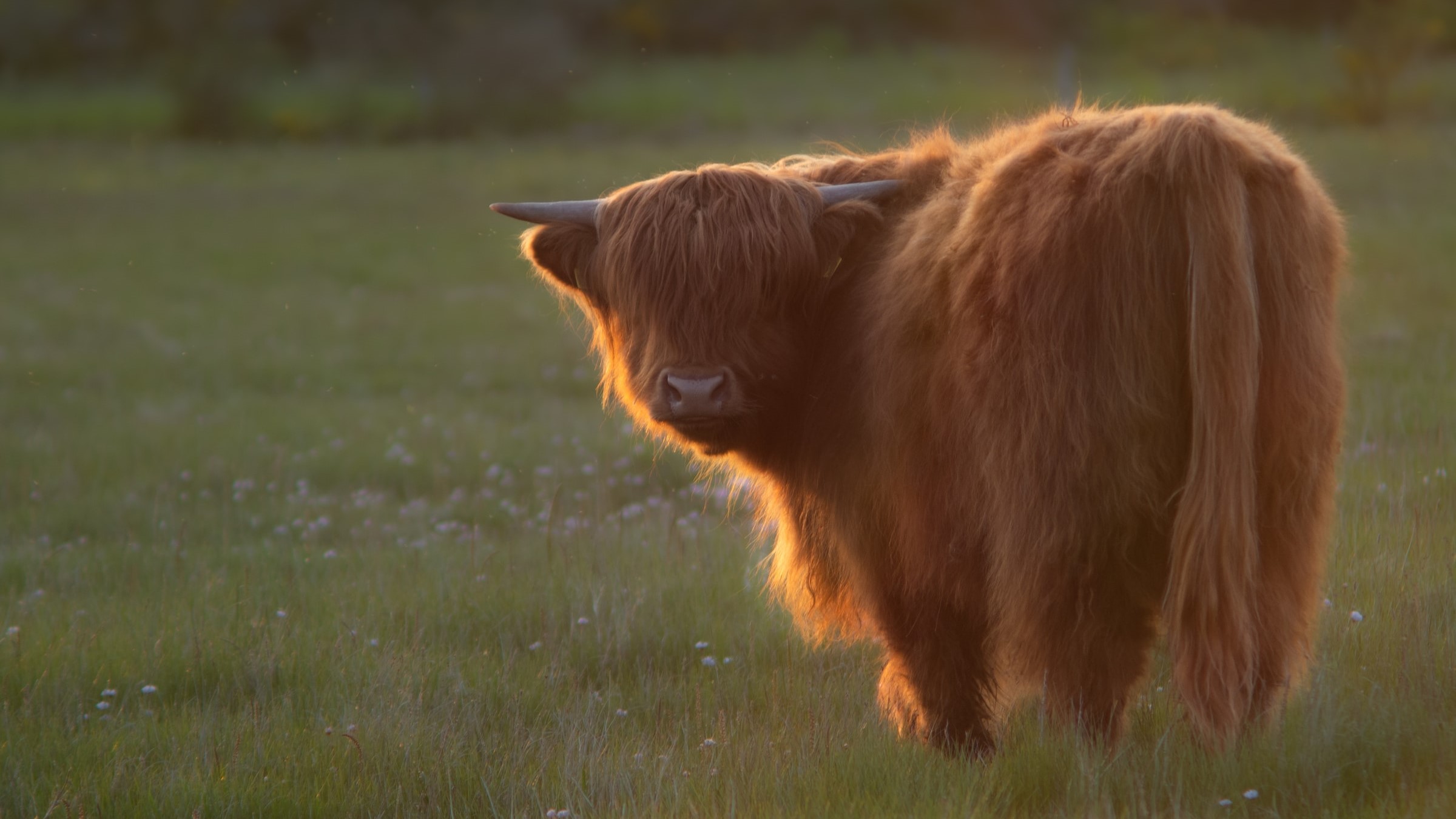 From celebrating the new milestone for the cellular agriculture field with Good Meat receiving a letter of no questions from the US FDA to a company shutdown and layoffs, the contrasts of March 2023 foreshadow what could be a turbulent year for the field.
From eight new funding rounds for early-stage startups, March 2023 doubled the total number of investment rounds in the year's first quarter. In addition, with two companies having completed the FDA review, the regulatory clearance signals that more companies are coming through.
At the same time, New Age Eats became the first venture-backed cell-based meat company to shut down. With a slowing global food investment landscape, it will be more challenging for startups to raise funding rounds. As the investor panel highlighted during the recent Cellular Agriculture Webinar Event, there will be more scrutiny over a startup's technology, milestones, and valuations.
Along with several product showcases, this month also featured BlueNalu and Mosa Meat expanding their partnerships with Nutreco. As two of the first cellular agriculture meat companies to disclose a partnership with a traditional animal feed company, it is promising to see their collaborations continue to advance the development of the cell-based meat supply chain.
In January 2020, BlueNalu and Mosa Meat announced partnerships with Nutreco to supply ingredients required to make their cell culture media formulations. Nutreco also previously invested in BlueNalu's Series A funding round and Mosa Meat's Series B financing.
In addition, in October 2021, Mosa Meat and Nutreco received a grant of approximately €2 million from React EU to research food-grade ingredients for the cell culture media formulation
Stay connected with CellAgri
Join our mailing list to receive the latest news and updates weekly from the cellular agriculture industry. Your information will not be shared.