January 2023: The Month in Review
2022 was a big year for the cellular agriculture field. From record funding rounds early in the year to new regulatory advances, such as for Perfect Day in Singapore and India to Upside Foods receiving regulatory clearance from the FDA for its cell-cultured chicken, 2022 was a year that continued to move the cellular agriculture field forward.
And to start 2023, companies built on the field's momentum from the end of 2022 to continue building the future of food with cellular agriculture. Yet, at the same time, we start to see signs of how the slowing economic climate might impact the field as investments slow down.
From new funding rounds and partnerships to a company letting go of its nearly completed pilot facility, we highlight the wide range of events that took place this January 2023 in cellular agriculture.
Investments
Multus Biotechnology
Multus Biotechnology announced that the company raised $9.5 million (£7.9 million) in Series A funding to develop its animal-free cell culture media formulation for cell-based meat production.
The cell culture media is the nutrient formulation that provides all the nutrients and growth factors cells may need to replicate or differentiate into another cell type. An essential part of the cell-based meat supply chain, developing an inexpensive and animal-free cell culture media formulation has once been described as the Holy Grail for cellular agriculture companies.

Multus Biotechnology co-founders Reka Tron, Cai Linton, and Kevin Pan
Based in London, England, Multus Biotechnology aims to address the scaling challenge by developing a cell culture media formulation by leveraging data science and automation to screen a range of ingredients.
Multus Biotechnology's funding round was led by Mandi Ventures and featured investments from SOSV, Big Idea Ventures, SynBioVen, and Asahi Kasei Corporation. As part of the funding round, Multus Media received a grant of $2.5 million (£2.15 million) from Innovate UK as part of its EIC Accelerator.
The funding round brings the company's total funding to $11.7 million. Multus previously raised $2.2 million (£1.6 million) in seed funding in July 2021. The company launched its first product, Proliferum M, in late 2021 to eliminate fetal bovine serum in the cell culture media.
Multus Biotechnology plans to use the funding round to build the first-of-its-kind production facility in the UK for its cell culture media formulation. By scaling its production capacity, Multus aims to help the cell-based meat industry reach price parity through its cell culture media solutions.
According to the announcement, the new facility will be able to support several cell-based meat companies scale from bench to pilot scale as well as from pilot scale to commercial manufacturing.
Multus Biotechnology previously launched its first product, Proliferum M, in late 2021. According to the company, Proliferum M is an all-in-one solution that can grow muscle, fat, and connective tissue cells from mammals, birds, and seafood.
The company also achieved ISO22000 certification for food-safe manufacturing of growth media formulation and ingredients, a significant milestone on the company's journey to producing food-safe growth media.
Steakholder Foods
Steakholder Foods announced that the cell-based meat company raised $6.5 million in a public offering. The first cell-based meat company to go public on the Nasdaq stock exchange in March 2021, Steakholder Foods plans to use the net proceeds for general corporate purposes, including research and development.
In September 2022, Steakholder Foods showcased its latest cell-based meat product: Omakase Beef Morsels, a marbled meat product using its 3D bio-printing platform with multiple layers of fat and muscle tissue. Around the same time, in October 2022, Steakholder Foods also shared that the company received its first US patent for its system to develop complex structured meats from cells.

Steakholder Foods' Omakase Beef Morsels
Jimi Bio
What will the future of food look like in China? Based in Hangzhou, the startup Jimi Bio came out of stealth mode in January and shared that the company raised $3 million (20 million RMB) in funding to produce cell-based beef.
Founded by Zhezou Cao in August 2021, Jimi Bio's funding round was co-led by Plum Ventures and Fanqie Capital and featured investments from Green Leaf Ventures and Joyvio Capital. The startup plans to use the funding round to expand its team and accelerate its research and development to produce cell-based meat. Jimi Bio previously developed a cell-based beef prototype at the end of 2021.

Jimi Bio first showcased its cell-based beef prototype at the end of 2021
New Age Eats Lets go of Pilot Facility Plant
Things don't always go as planned when running a startup, especially in a new and novel field like cellular agriculture. Cell-based meat startup New Age Eats announced it is letting go of a 90% completed pilot facility in the San Francisco Bay Area, California.
Formerly known as New Age Meats, the company's co-founder and CEO Brian Spears shared that the facility is 90% complete and 80% financed but still needs to step away "because, well, we have to." New Age Eats previously raised $25 million in Series A funding in September 2021 to develop hybrid cell-cultured pork and plant-based products.

New Age Eats previously showcased the first cell-based pork sausages in 2019
Eat Just Receives Regulatory Approval for Serum-free Media in Singapore
Good Meat announced that the Eat Just subsidiary received regulatory approval from the Singapore Food Agency to use its serum-free cell culture media to produce its cell-cultured chicken. Eat Just first received regulatory approval for selling its cell-cultured chicken in December 2020 and received approval in December 2021 to launch additional chicken products.
During the groundbreaking ceremony of its new Singapore facility, which is scheduled to be completed this year, the company shared its plans to file for regulatory approval of its cell-based beef product by the end of 2022.

Good Meat's cell-cultured chicken
Steakholder Foods and Umami Meats Receive Research Grant to Develop 3D-Printed Seafood
Cell-based meat and seafood companies Steakholder Foods and Umami Meats announced that the companies received a grant of up to $1 million to develop 3D-printed seafood. Funded by a grant from the Singapore Israel Industrial R&D Foundation, the companies will work to create structured cell-cultured eel and grouper products.
The two companies first announced their partnership in July 2022. The project's first prototype, a structured hybrid grouper product, is expected to be completed in the first quarter of 2023 using Steakholder Foods' 3D bio-printing technology and bio-inks customized for Umami Meats' seafood cell lines.
RESPECTfarms receives Grant to Integrate Farmers into Cellular Agriculture
In the future, can cell-cultured meat be grown by farmers on their existing farms? RESPECTfarms announced that the Dutch organization received approval to start its feasibility study on decentralized cell-based meat production with a European consortium.
According to the announcement, RESPECTfarms received €900,000 from the European Structural and Investments Funds, Kansen voor West subsidy, and its consortium partners to conduct the feasibility. Over the next 18 months, the organization will focus on three main areas for its feasibility study: cell selection, circular cell culture media formulations, and functional farm-suited bioreactors.
Sustainable Protein Research Center Established in Israel
At the end of January, the Technion – Israel Institute of Technology announced the establishment of the Sustainable Protein Research Center to act as a hub for research in the alternative protein field. According to the announcement, Technion will invest $20 million in the new research center over a five-year budget to collaborate with researchers from over ten academic departments, other universities, and players, including the Good Food Institute.
The new center will facilitate recruiting new faculty members in the field and support the construction of a building for the Carasso FoodTech Innovation Center. In April 2022, the Israel Innovation Authorities awarded a grant of $18 million to a research consortium focusing on cell-based meat production technologies.
Aleph Farms receives Kosher ruling for Cell-based Steak
Aleph Farms announced that the Israeli company's cell-based steaks will be considered kosher, meaning it is permitted for consumption by Jewish people under their religious dietary law.
The ruling was made by the Chief Rabbi of Israel, David Baruch Lau, after reviewing the company's cell-based meat production process, and it now opens the door for Aleph Farms to receive a kosher certificate ahead of a market launch.

Aleph Farms' cell-based beef steaks
An important steppingstone for the field's cultural acceptance, the question of whether cell-cultured meat can be considered kosher or halal is essential for wider global acceptance of the products by the world's Jewish and Muslim populations, respectively.
According to the news, Aleph Farms' cell-based meat would be considered 'pareve,' a category to describe kosher foods that are not considered meat or dairy. At the same time, the ruling stated that cell-cultured meat should not be sold or eaten with dairy. Consuming meat and dairy together is forbidden under Jewish dietary law.
Moving forward, Aleph Farms plans to get a kosher certification for its production facility in Rehovot, Israel, as well as for its products. Aleph Farms first announced that the company moved into its pilot facility in February 2022.
It is important to note that the kosher ruling for Aleph Farms does not mean that all cell-based meat products and production processes would be considered kosher.
For example, as part of its production process, Aleph Farms shared that its stem cell lines originate from cells from a fertilized egg of a Black Angus cow in California. Each cell-based meat company will need to have its cell-based product and production process reviewed before its products can be certified as kosher.
Regarding regulation, Aleph Farms previously submitted its regulatory filing to the Israeli Ministry of Health and hopes to receive approval to launch its thin-cut cell-based beef steak by the end of the year. The company is also in discussions with regulators in the US and Singapore.
Interestingly, while some religious scholars have previously considered that cell-cultured meat can only be kosher (or halal) if the initial cell lines come from an animal that was slaughtered in the traditional manner, the Chief Rabbi of Israel considered Aleph Farms' production process kosher without requiring the slaughter of the source cow.
This could pave the way forward for other cell-based meat companies to have their production process and products considered kosher without requiring them to slaughter the source animal for its cells.
Mewery Showcases Cell-based Pork with Microalgae Platform
At the end of January, Czech startup Mewery showcased its first prototype: a cell-based pork meat. Compared to other prototypes, Mewery shared its prototype had a unique combination of 75% pork cells and 25% microalgae cells.
In addition, using its proprietary microalgae platform, the startup shared that its cell culture media formulation is also animal serum-free. Mewery shared that it submitted a patent for its microalgae production process to develop cell-cultured meat products and cell culture media. In October 2022, Mewery raised its pre-seed funding round of just below $1 million.

Mewery's cell-cultured pork prototype using its microalgae platform
Matrix FT Produces Ohio's First Cultured Chicken Nuggets
Scaffolding company Matrix FoodTech announced that the startup developed the first cell-cultured chicken prototype in the state of Ohio. In order to develop structured and complex cell-cultured meat products, scaffolding provides key structural support to cells by outlining the composition and shape of the cell-cultured meat product.
Matrix FoodTech created the proof-of-concept cell-cultured chicken nugget to showcase its edible, plant-based microcarrier and scaffolding technology. Matrix FT first announced its wet lab facility in May 2022, through which the startup produced its cell-cultured chicken nuggets.

Matrix FoodTech's cell-cultured chicken nuggets
Remilk Partners with General Mills for its Bold Cultr Product Line
Major food corporate General Mills announced that it would expand the rollout of its cell-cultured dairy Bold Cultr cream cheese product in partnership with Remilk to more stores in the Minneapolis area and expand nationwide in February.
General Mills first launched its Bold Cultr product line in November 2021 in collaboration with Perfect Day, and the company did not comment on why it switched suppliers for its cell-cultured whey proteins. Remilk received its self-affirmed GRAS status for its cell-cultured whey proteins in June 2022 to launch its product in the US.
FrieslandCampina Ingredients partners with Triplebar Bio to make Bioactive Proteins
FrieslandCampina Ingredients, part of the Dutch dairy giant FrieslandCampina, announced a strategic partnership with the startup Triplebar Bio to develop and scale the production of bioactive proteins via precision fermentation (also known as acellular agriculture). Based in California, Triplebar Bio claims to have developed a proprietary screening platform to develop production platforms using microbial and mammalian cells to produce ingredients for food and nutrition.
According to the multi-year and multi-product partnership, the companies will develop multiple bioactive proteins using yeast strains. Unlike companies focusing on functional cell-cultured dairy proteins, the partnership will focus on 'high value' bioactive proteins but did not disclose which proteins they will work on besides the claim that the proteins can deliver health benefits in infants or immunity in adults.
Geltor Launches cell-cultured collagen for hair, NuColl
Cellular agriculture biodesign company Geltor announced the launch of its latest cell-cultured collagen product: a haircare product called NuColl. Designed for hair styling and manageability, Geltor claims its latest product has many benefits, such as hair smoothness, curl definition, split end mending, frizz, and volume control.
The company evaluated and studied NuColl's performance across various hair types and shared that it performs best with textured hair. Like Geltor's previous products, NuColl can be formulated in various hair applications and formats. Geltor has previously launched a range of cell-cultured protein products for the beauty and cosmetic industry, including cell-cultured human and elastin proteins.

Geltor's NuColl product
Interestingly, Geltor also shared that the company can produce the product at commercial-scale volumes in powder form. In February 2022, Geltor shared that the company achieved commercial-scale manufacturing of its cell-cultured collagen product in partnership with Arxada.
Seminal Bioscience Aims to Launch Cell-cultured Cocoa Butter in 2024
New startup Seminal Biosciences shared its plan to launch its first product, a cell-cultured cocoa butter, to market next year in a dark chocolate bar. Based in San Diego, Seminal uses precision fermentation (acellular agriculture) to develop cocoa butter, the fatty part of the cocoa bean.
Founded by Alka Roy and Stephen Toon, Seminal Biosciences is working with San Diego-based Nucelis to develop and scale up its yeast strains for microbial fermentation. The startup plans to use a strain of oleaginous yeast that was previously recognized as GRAS to produce other food products and demonstrated to scale in production capabilities. Seminal Biosciences first came out of stealth mode in October 2022 and is raising its seed funding round.
Ivy Farm Plans to Build Facility Overseas
British cell-based meat startup Ivy Farm announced its plans to develop its first manufacturing plant overseas. According to the startup, the manufacturing facility will produce at least 12,000 tons of cultured meat annually, using 200,000 liters of bioreactor capacity.
Considering there is no clear regulatory pathway forward in the UK, Ivy Farm seeks to locate the facility in a country with a regulatory path moving forward. The company is reportedly considering the US alongside countries in the Middle East and Asia.
Liberation Labs Chooses Indiana for Site Selection
Bioprocessing company Liberation Labs selected Richmond, Indiana, as the site for its first commercial-scale biomanufacturing facility in the US. According to the announcement, the new facility will have a fermentation capacity of 600,000 liters, with a fully dedicated downstream process. In December 2022, Liberation Labs raised $20 million in seed funding to support precision fermentation startups. The company expects commercial production by the end of 2024.
CULT Food Sciences Launches Product Division
Investment platform CULT Food Science announced the expansion of its operations with the launch of CULT Foods, a new product division to commercialize cell-based products with its portfolio companies. To start, CULT Foods announced the launch of two products: Zero Coffee, the world's first sparkling coffee beverage made with cell-based coffee, and Free Candy, a performance gummy made with cell-based collagen. CULT Foods has not yet commented on when it plans to launch the products.
Cellular Agriculture Investment Landscape Reaches $1 Billion Across Asia and Asia-Pacific
During the fourth quarter of 2022, the cellular agriculture field reached a new investment milestone across Asia. From Israel and Singapore to Australia, companies across Asia and Asia-Pacific reached the landmark of raising over $1 billion in total investments.
Most of the funding across Asia and Asia-Pacific can be attributed to cell-based meat company Believer Meats' enormous $347 million Series B funding in December 2021 and Remilk's funding round of $120 million in January 2022 to make dairy proteins via cellular agriculture.
More recently, Australian startup Vow raised $49.2 million in Series A funding in November 2022, the largest funding round to date for a cellular agriculture startup in the Asia-Pacific region.
Like the global investment landscape, investments decreased across Asia and Asia-Pacific from over $620 million in 2021 in 21 disclosed deals to approximately $330 million in 2022 in 23 deals. Despite that, the investment milestone highlights how the cellular agriculture field continues to grow across Asia.
As of the end of 2022, startups in Asia and Asia-Pacific represent 40% of all disclosed investment deals for the field and only account for 25% of all funding in the field. This highlights that many early-stage startups are developing and growing across Asia.
While Singapore remains the only country to give regulatory approval for selling cell-cultured meat and dairy, regulators in Japan and South Korea previously expressed interest in exploring regulatory frameworks for cell-based meat.
In addition, at the end of November, the company Perfect Day received regulatory approval to launch its cell-cultured whey protein in India.
With Vow planning to launch its cell-based product Morsel in Singapore this year and Believer Meats breaking ground on the first commercial-scale cell-based meat facility, 2023 may be a big year for cellular agriculture companies across Asia and Asia-Pacific.
To stay updated with CellAgri's investment numbers, sign up here to learn when CellAgri's investment insights dashboard will be available.
Conclusion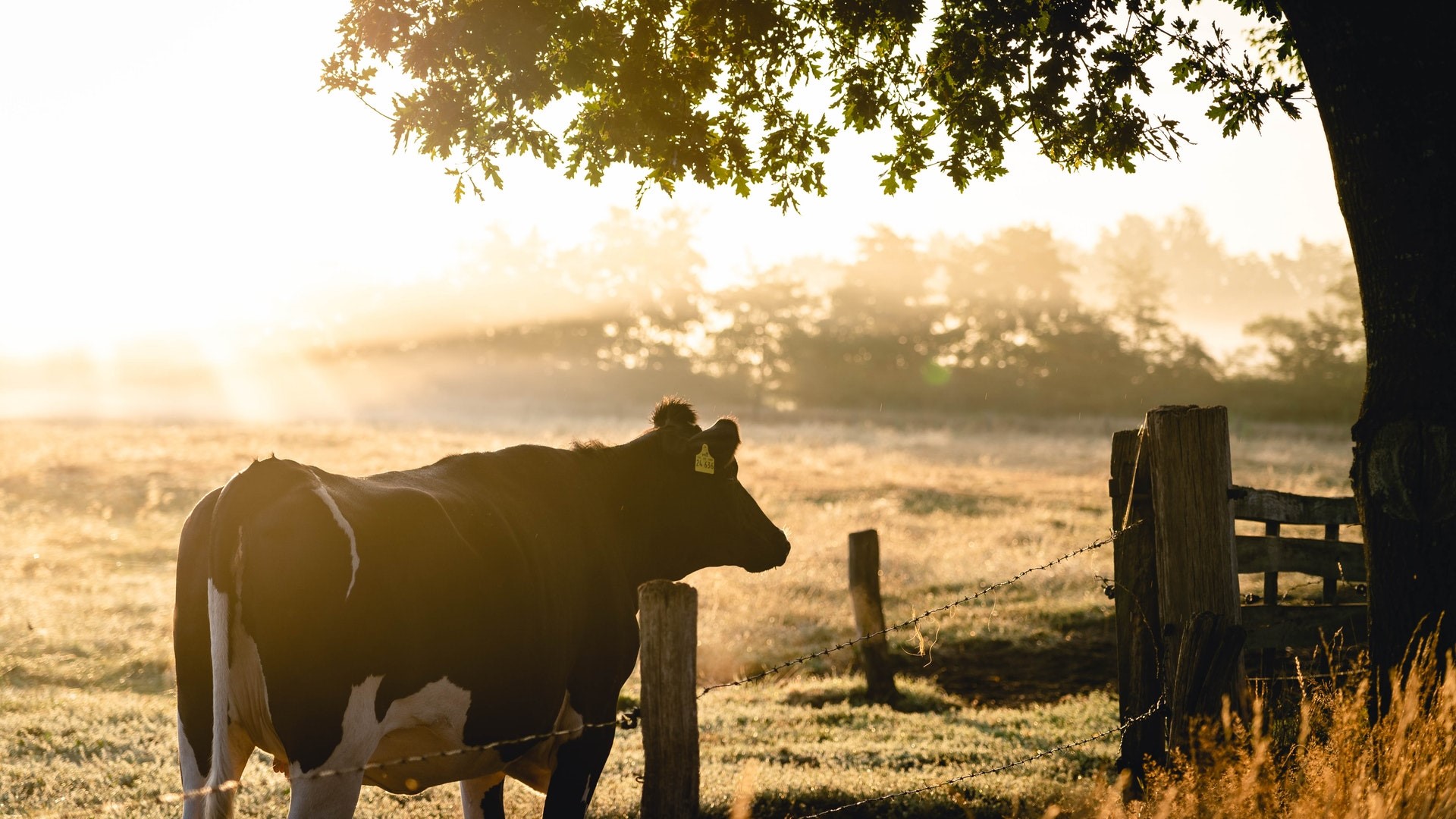 After a major year in 2022 for the cellular agriculture field, 2023 needed to start strongly to continue the field's momentum into the new year. While there was a slowdown in investments at the end of last year, companies carried on to accelerate and advance the field.
Following all the scaling efforts and regulatory advancements at the end of last year, 2023 will be the year many companies aim to scale their production process and ultimately come to market. At the same time, there may be consequences for companies and teams that struggle to raise funding in their efforts to do so, as demonstrated by New Age Eats having to let go of its facility.
While only the start of the year, New Age Eats' announcement suggests some of the struggles that companies may face this year as they look to continue to grow and scale while investments in the field slow down due to the broader economic conditions.
Compared to the start of the previous years when companies raised large funding rounds, like Remilk's $120 million funding round in January 2022, this January did not include any massive rounds like that. At the same time, Multus Biotechnology's funding round may highlight that this is the year where investors and the field focus on building the cell-based meat supply chain.
From cell culture media formulations to bioreactor development, there are many key pain points across the cell-based meat supply chain that need to be addressed to scale the field from lab bench and pilot scale to commercial production.
Beyond the technical scaling challenges, Aleph Farms' product recognition as kosher is another key development for the field's broader cultural acceptance. It also indicates that religious authorities are open to working with cellular agriculture players to determine the positioning of their products.
Similarly, we saw the results of both sides of government involvement in the field. While Eat Just received regulatory approval to start using its serum-free media in Singapore, Ivy Farm announced its plans to build its facility overseas due to the lack of progress in establishing a regulatory framework for the field in the UK.
The contrasting outcomes highlight the need for government to support companies by incentivizing them to move locations and enticing companies to stay in their home countries and not relocate elsewhere. As more companies look to come to market this year, regulation and government support will continue to be a central theme for the cellular agriculture field in 2023.
Stay connected with CellAgri
Join our mailing list to receive the latest news and updates weekly from the cellular agriculture industry. Your information will not be shared.