December 2022: The Month in Review
December marked the end of a strong year for the cellular agriculture industry. From a range of partnerships to new product showcases, 2022 will be remembered as the year when companies worldwide looked to scale out their production technology platforms to change the future of food.
From a new product showcase to new partnerships, this December also featured the first butchery to serve cell-based meat in Singapore. We take a look at what happened this December 2022 in cellular agriculture.
Investments
Liberation Labs
Liberation Labs announced that the startup raised $20 million in seed funding to support precision fermentation startups (also known as acellular agriculture) scale production of their cell-cultured food products by building large-scale fermentation facilities.

Liberation Labs Facility Visual
From cell-cultured dairy proteins to other protein products, Liberation Labs aims to address the scale-up challenges for startups and food corporates by providing industrial-scale bioprocessing capacity to enable fermentation players to mass-produce their products.
Liberation Labs' funding round was co-led by Agronomics and Siddhi Capital. The seed round financing also featured investments from CPT Capital, Thia Ventures, 8090 Industries, and Echo. The seed round is also the largest disclosed financing for a startup focusing on developing the precision fermentation supply chain.
Moving forward, Liberation Labs plans to use the funding round to purchase and develop a site to build its first commercial-scale launch facility with a fermentation capacity of 600,000 liters with a fully dedicated downstream process.
The startup projects commercial production of its first facility by the end of 2024.
Meatable Consortium receives Dutch Grant
Cell-based meat company Meatable that it is part of a consortium that received €1 million in funding. Part of a consortium with TU Delft as well as biotech players DSM and Vivolta, the group was awarded the grant by the Open Technology program by the Dutch Research Council.
According to the announcement, the €1 million grant will fund a five-year research project exploring using protein-based biopolymers, like elastin-like polypeptides (ELPs), for food and healthcare applications. According to Meatable, ELPs have the potential to create the scaffold structure to help develop whole cuts of cell-based meat.
Two professors at TU Delft will lead the research project to study the scalability and cost-effectiveness of ELPs and non-animal-derived collagen. At the same time, DSM and Vivolta will produce the biopolymer prototypes for the research consortium, while Meatable will test the biopolymer prototypes as scaffolding to develop cell-based meat steaks.
Believer Meats breaks ground on Commercial Facility in US
Believer Meats announced that the company broke ground to develop a commercial-scale cell-based meat facility in the US.

Believer Meats' commercial-scale facility visual
Formerly known as Future Meat Technologies, Believer Meats shared that its first commercial-scale facility will be 200,000 square feet, with the possibility to expand further, and will be constructed in Wilson County, North Carolina.
Once operational, Believer Meats claims that its proposed facility will be the largest cell-cultured meat facility in the world, with a production capacity of at least 10,000 metric tons (22 million pounds).
Selecting the location due to the highly qualified talent pool in the area, Believer Meats intends to make an initial investment of $123.35 million in Wilson County for its facility and aims to create over 100 new jobs over the next three-year period.
Believer Meats stated that the facility would utilize its proprietary, custom-made bioreactors to achieve high cell densities and yields based on its patented processes. In addition, the facility will feature an R&D innovation center and a contemporary kitchen to host tastings.
As more companies look to scale production, developing large-scale, commercial facilities will be a key part of validating the economic and technical feasibility of producing cell-cultured meat at scale. Believer Meats previously launched its pilot plant in June 2021.
While Believer Meats did not share a timeline on when the facility will be complete, Believer Meats is the first cell-based meat company to disclose breaking ground to construct a larger, commercial-scale facility.
Previously, in June 2022, Good Meat shared that the company is scouting locations for a second facility in the US. Similarly, in April 2022, Upside Foods shared its plans to build a commercial-scale production facility with a future capacity of tens of millions of pounds.
In October 2022, cell-cultured seafood company BlueNalu shared its plans to establish its large-scale facility in 2025 to be operational by 2027.
Eat Just Partners with First Butchery to Serve Cell-based Meat
Earlier in December, Eat Just's cell-based meat subsidiary Good Meat announced a partnership with premium meat supplier Huber's Butchery to become the first butchery in the world to sell and serve cell-based meat.

Good Meat's cell-cultured chicken at Huber's Butchery
According to the announcement, the cell-based meat dishes will be available weekly starting in January for in-restaurant dining by reservation at Huber's Butchery, while supplies last. Invited guests had an early taste of Good Meat's latest cell-based meat products between December 7th and 10th.
Good Meat shared that Huber's Butchery will sell its cell-cultured chicken kebab, fried chicken skin salad, and a chicken stew as set meals for the price of $28 SGD. Interestingly, based on consumer interest, the company shared it may also offer take-home cell-cultured chicken skewers at the butchery.
Good Meat's latest announcement coincided with the two-year anniversary of its historic launch in December 2020 in Singapore as the first cell-based meat product available for purchase. The following year, in December 2021, Good Meat received regulatory approval to sell new types of its cell-cultured chicken products in the country.
In June 2022, Good Meat shared its plans to submit its application for its cell-cultured beef before the end of the year to the Singapore Food Agency. Pending regulatory timelines, Good Meat aims to launch its cell-based ground beef product in 2023 in the country.
Perfect Day Partners with Nestle to Launch Cell-Cultured Dairy Milk
Food corporate Nestle announced the launch of its first cell-cultured dairy product in partnership with cellular agriculture company Perfect Day. Called Cowabunga, the limited launch 'Animal-Free Dairy Beverage' features Perfect Day's cell-cultured dairy proteins. The Cowabunga milk products will be tested in six Safeway locations in the San Francisco Bay Area as part of the product trial. Interestingly, compared to plant-based products being labeled as 'milk' in the US, the Cowabunga product is labeled as a milk 'beverage.' Nestle first announced its partnership with Perfect Day in September 2022.

Perfect Day's Cowabunga cell-cultured dairy drink
Orbillion Bio Partners with Solar Biotech to Scale Production
Cell-based meat startup Orbillion Bio announced a partnership with bioprocessing company Solar Biotech to scale up production of its production platform to 20,000-liter bioreactors. According to the announcement, the partnership will combine Orbillion Bio's platform with Solar Biotech's bioprocess capabilities and infrastructure to generate annual production capacities of over 4 million pounds of its cell-based meat. Orbillion Bio previously shared that its first product will be a cell-cultured Wagyu beef product.
Orbillion Bio shared that the company is scaling up to its pilot scale capacity on the West Coast to reach the point where the startup can show regulators consistent production capacity before moving up to 20,000-liter bioreactors with Solar Biotech on the East Coast.
Clean Food Group Announces Partnership with Doehler Group
Cell-cultured palm oil startup Clean Food Group announced a partnership with natural foods and ingredients company Doehler Group to scale the startup's technology platform. According to the partnership, Doehler Group will help scale up Clean Food Group's technology, demonstrating production at a commercial scale and manufacturing product batches requirement for market approval. Along with the partnership, Clean Food Group also received an investment from Doehler Ventures, the venture arm of the Doehler Group.
In August 2022, Clean Food Group raised £1.65 million (approx. US $2 million) in seed funding to develop cell-cultured palm oil. Licensing technology from the University of Bath, the new UK-based startup, aims to use yeast cell cultures to produce palm oil sustainably without deforestation and biodiversity loss.
ImpacFat Showcases Cell-Cultured Fish Fat
As a key component of meat, fat tissue is an important ingredient to give cell-based meat the same taste and flavor as conventional animal meat, including seafood. During the recent Big Idea Ventures Demo Day event in Singapore, new startup ImpacFat showcased its cell-based fish fat product following permission from the Singapore Food Agency.
While there is a growing ecosystem of startups looking at seafood, ImpacFat claims to be the first to showcase cell-based fish fat. According to the startup, its cell-based fat is rich in omega-3 fatty acids and more resistant to oxidation compared to conventional fish oils.

ImpacFat's cell-cultured fish fat prototype
In addition to the product showcase, ImpacFat announced a partnership with alternative protein and cultured food companies Next Meats and Dr. Foods to develop hybrid products for Japan and Singapore. According to the announcement, the significance of the partnership is due to each company's expertise in creating 'advanced' alternative protein products.
BlueNalu Showcases Cell-cultured Bluefin Tuna Toro
To wrap up the year, cell-cultured seafood company BlueNalu showcased its latest prototype: a Bluefin tuna toro. Showcased as a Bluefin tuna sushi and nigiri, BlueNalu demonstrated how its cell-cultured tuna toro could be used in different dishes. According to the announcement, the fatty belly portion of Bluefin tuna can cost over $100 a pound on the retail market. In October 2022, BlueNalu shared its plans to scale its production platform to its first large-scale facility while being profitable with a few technological breakthroughs.

BlueNalu's cell-cultured Bluein tuna toro
Sci-Fi Foods Commissions LCA for its Cell-Based Meat Product
Cell-based meat startup SCi-Fi Foods commissioned Ohio State University to conduct a life cycle assessment (LCA) of its production process to make a hybrid cell-based and plant-based beef product.
The LCA compared the environmental impact of a conventional beef patty to SCi-Fi Foods' blended burger containing 50% water, 33% plant-based ingredients, and 17% cell-cultured meat (fat and muscles). The study found that SCi-Fi Foods' hybrid burger generated 87% fewer greenhouse gas emissions, required 39% less energy, had 90% less influence on the land, and consumed 96% less water than conventional beef.
The LCA did not compare a 100% cell-based meat burger and a 100% conventional meat patty. The LCA was published in the peer-review journal Sustainability.
Believer Meats Publish Research Paper outlining Production Process
Believer Meats published a research paper in Nature Food outlining the company's production process to develop its cell-based meat products.
From cell line development to key components of its cell culture media formulation, Believer Meats demonstrated through the paper how the company is addressing the key pain points and scaling challenges facing the cell-based meat industry.

Believer Meats' cell-cultured chicken in a salad
For example, Believer Meats shared that the company developed a spontaneously immortalized chicken fibroblast cell line as the source of its cell-cultured meat products. The company also designed a protocol to grow its cells in a very high-density manner that, according to Believer Meats, is higher than other cell-based meat companies.
Believer Meats also shared the company reduced the cost of its serum-free cell culture media formulations by using plant-based components, like soy lecithin, to differentiate its cells into chicken fat cells.
When blending its cell-cultured chicken fat with soy protein to develop hybrid chicken strips, the study found that 67% of people preferred the chicken strip with cell-cultured fat over the plant-based chicken strip.
Assuming the company can maintain the high cell density of 100 billion cells per liter, Believer Meats projected the cost of $7.50 per pound of cell biomass or $3.30 per pound of hybrid chicken product.
Moving forward, Believer Meats acknowledges that the cell density of its production process may change as the company scales production. In December 2022, Believer Meats broke ground to develop a 200,000-square-foot commercial-scale facility with a production capacity of at least 10,000 metric tons (22 million pounds) in the US.
The research paper is currently available online on Nature Foods. Check out Good Food Institute Lead Scientist Elliot Swartz's insightful Twitter thread breaking down the key scientific points from the paper.
New Harvest Announces Launch of Institute of Cellular Agriculture in Canada
Cellular agriculture nonprofit New Harvest announced a partnership with the University of Alberta to set up the Institute of Cellular Agriculture in Edmonton, Canada. In conjunction with the investment platform CULT Food Science, the new institute will provide infrastructure, support, and funding opportunities for innovators and researchers working to make the future of food with cellular agriculture.

University of Alberta's Agri-Food Discovery Place
The Institute of Cellular Agriculture will be located at the University of Alberta's Agri-Food Discovery Place. Around the same time, New Harvest also launched a research project focusing on applications of machine learning in cellular agriculture in Alberta and a safety collaboration with 3D Bio-Tissues in Europe for animal-free cell culture media.
Helaina Aims to Produce Glycoproteins Found in Breast Milk
Cellular agriculture startup Helaina shared that it plans to produce glycoproteins found in breast milk via precision fermentation (acellular agriculture). Helaina shared that the specific glycoprotein provides a first line of defense for the immune system and is found in breast milk, sweat, and tears. Helaina ultimately aims to develop an advanced infant formula with proteins identical to those found in breast milk. In November 2021, Helaina raised $20 million in Series A funding to develop its microbial platform to produce key immune-equivalent proteins found in breast milk.
Bluu Seafood Adapts Cells to Grow in Suspension
At the end of 2022, cell-cultured seafood startup Bluu Seafood announced that the startup successfully adapted its propriety fish cell lines to grow in suspension without requiring microcarriers or scaffoldings in stir tank bioreactors. According to the announcement, the startup believes that growing its cells in suspension in bioreactors is the best system to produce its cell-cultured seafood products at a very large scale. Bluu Seafood also shared that it is on track to launch its pilot production facility in Hamburg in 2023. In August 2022, Bluu Seafood showcased its first market-ready products: cell-cultured fish fingers and fish balls.
Qkine Launches Growth Factors for the Cellular Agriculture Field
The University of Cambridge spin-off startup Qkine announced raising £4.3 million (approx $5.2 million) in a funding round to produce growth factors for the life science sector, including the cellular agriculture field. According to the announcement, Qkine designed a proprietary refolding technology and protein purification technique to produce its growth factors in E.coli. The startup plans to use the funding round to further scale its manufacturing capacity to meet increasing customer demand, including relocating to a new facility in Cambridge.
Moolec Science Goes Public on Nasdaq via SPAC
Following its merger with a special purpose acquisition company, molecular farming company Moolec Science began trading on the Nasdaq stock exchange as a public company. The first molecular farming company to trade in the public markets, the deal values Moolec Science at $504 million and will trade under the symbol MLEC. The company plans to launch two products: chymosin, a protein used in cheesemaking from safflower, and the nutritional oil gamma-linoleic acid in 2025.
Conclusion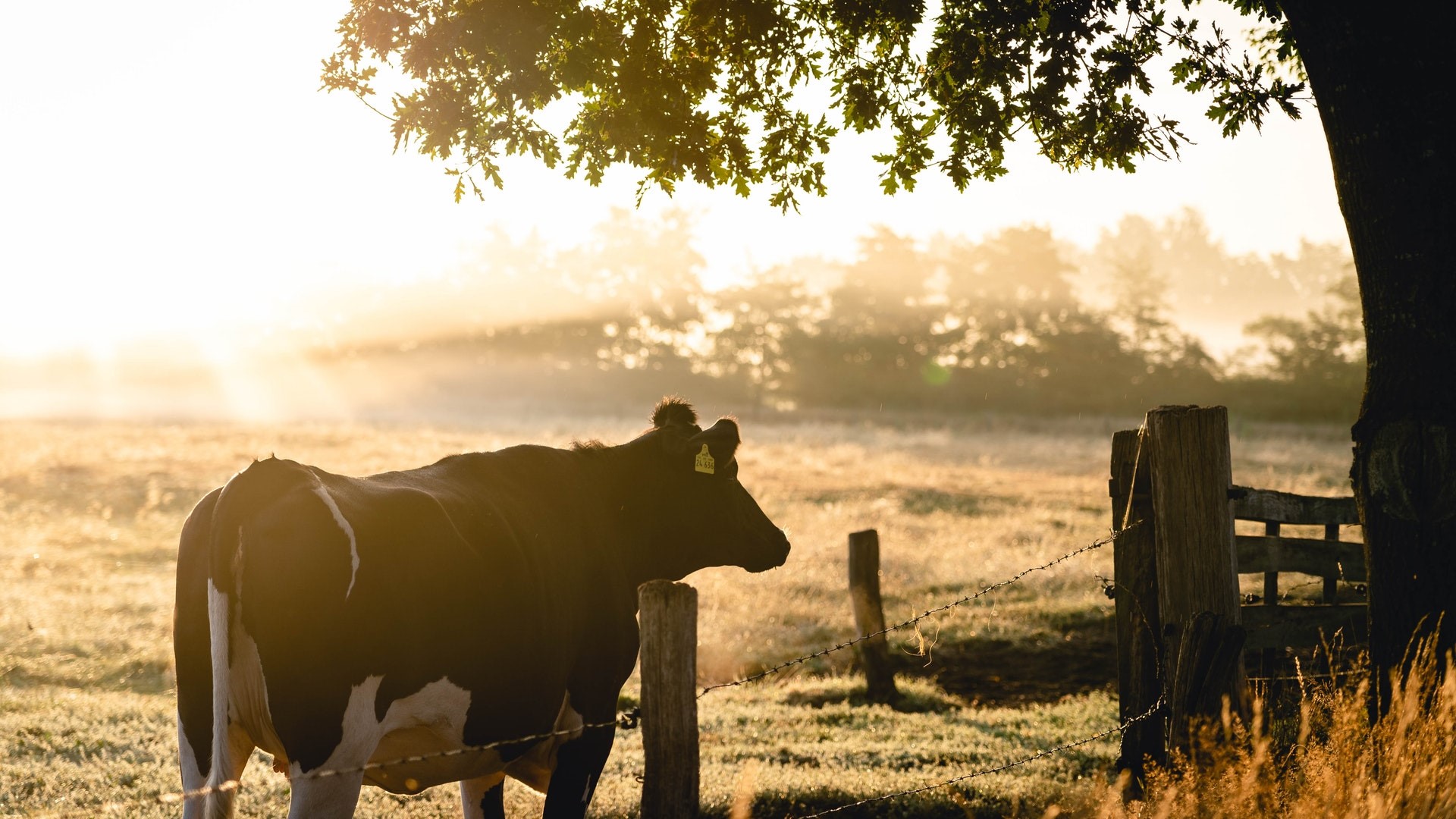 From the first butchery to serve cell-based meat to a range of product showcases and partnerships, December marked a solid end to the year 2022 for the cellular agriculture field. After great ends to 2021, both Eat Just and Believer Meats came full circle to end this year on a strong note.
While no other cell-based meat company received regulatory approval to sell its products, many different milestones were achieved throughout the year to highlight how the field continued to grow in 2022. For example, many companies transitioned towards pilot-scale production and announced partnerships to develop their future supply chains further.
Believer Meats now sets the tone for the pioneering companies to start developing larger, commercial facilities and address the scaling challenges associated with that production scale. In addition, Upside Foods' regulatory letter from the FDA in November may lead to more companies applying for regulatory approval in the US.
Compared to 2021, where over $2 billion was invested in the cellular agriculture food field, approximately $1.1 billion was invested in the field in 2022. At the same time, it is important to note that there were more investment deals in 2022 compared to 2021, suggesting that more new startups emerged this year to build the future of food.
Stay connected with CellAgri
Join our mailing list to receive the latest news and updates weekly from the cellular agriculture industry. Your information will not be shared.